An Engineered Coach by
PROFESSION | An Entrepreneur by CHOICE | A Traveler by
PASSION | An Author at HEART | A Result-driven BUSINESS COACH for Coaches
Your Coach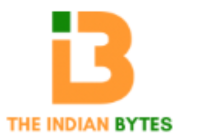 We don't offer services. We offer path to results.
Hear what they have to say about me....
Dont trust me trust their words, if you will.
"Something which I call outstanding!"
My heartfelt thanks to Mr. Alok and THE BUSINESS EUTOPIA for their professional approach and swift solutions to my business concerns. Their expertise and system are invaluable, and I highly recommend them to all Coaches, business owners and entrepreneurs. Thank you again, Mr. Alok!
Take the First Step towards your Coaching Success- Reach out to us today.
If you are an action taker, you wouldn't think twice before hitting that button. Why? Because Good Decision Makers are QUICK. Are you one of them?